Welcome to Dedicated Excel, the website aimed at making you the best Excel user you can be along with showing you a few cool tricks along the way!

Through this website my mission is to show you how to do all things Excel from writing your very first IF statement to creating useful tools and VBA scripts that will help you automate a variety of complicated tasks.
The guides cover a range of topics so whether you are a casual user looking to improve your knowledge, a student studying Excel, or a budding Excel expert working in the business world you can use this site to take your Excel knowledge to that next level.
"Easy to read and understand, step-by-step guides with images and downloadable sample files.  These guides show you how to implement your new knowledge, not just a formula."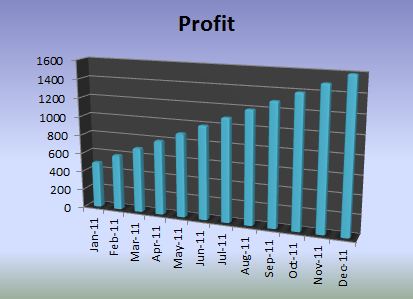 There is already a resource of many useful guides on this website and new ones are added regularly so please be sure to bookmark this website.  You can follow us on Twitter to find out when new posts have been added, or get the RSS feed to get all the latest guides straight to your email account. You never know when that next guide will be just the problem you have been looking to solve so don't miss out!
We also have a Share feature at the bottom of every post so why not help out a friend in need and Share any useful posts you read via FaceBook, Twitter or one of many other channels provided.
If you want to get involved or have a question relating to one of the guides please leave a comment or contact me via Twitter.
Recent Posts…
Following on from the Beginners Introduction to Excel VBA this post will look at the Visual Basic Editor in Excel.  In this post we will cover how you locate the Editor and what the different windows in the Editor mean,…
Read more

VBA in Excel is a topic that switches off many Excel users, unfortunately  programming languages tend to have that effect on people! However learning VBA in Excel, even the basics and a few commands, can drastically improve your value as…
Read more

There are times when you need to protect your Excel Workbook from unauthorised changes made by other users.  You can deploy the Read-Only option to your Excel Workbook to prevent unauthorised users from making changes, find out how below… Protecting…
Read more

Excel has a variety of ways to count cells in a list, range or data set.  Some are more suitable than others depending on the data types you want to count.  To learn the various methods of counting in Excel…
Read more

This how to guide will show you how to create your own Function with Excel Visual Basic, a powerful concept that unlocks the potential of Excel and importantly this is something everyone is capable of so read on. Excel Functions…
Read more